Please note: This class is available as an online training. Email CarterMethod@gmail.com for info.
EmoTrance is about emotional transformation.
Brilliant in self-help or when working with others, EmoTrance is the easy to learn and easy to use method that requires no tapping, no talk therapy, and no complicated techniques.
Upon completing this 2-day class, you will be awarded the Certified EmoTrance Practitioner qualification through the Association for Meridian and Energy Therapies (AMT) and receive other benefits worth hundreds of dollars.
Some of the Core Features of EmoTrance:
No guesswork: The practitioner asks the client to show exactly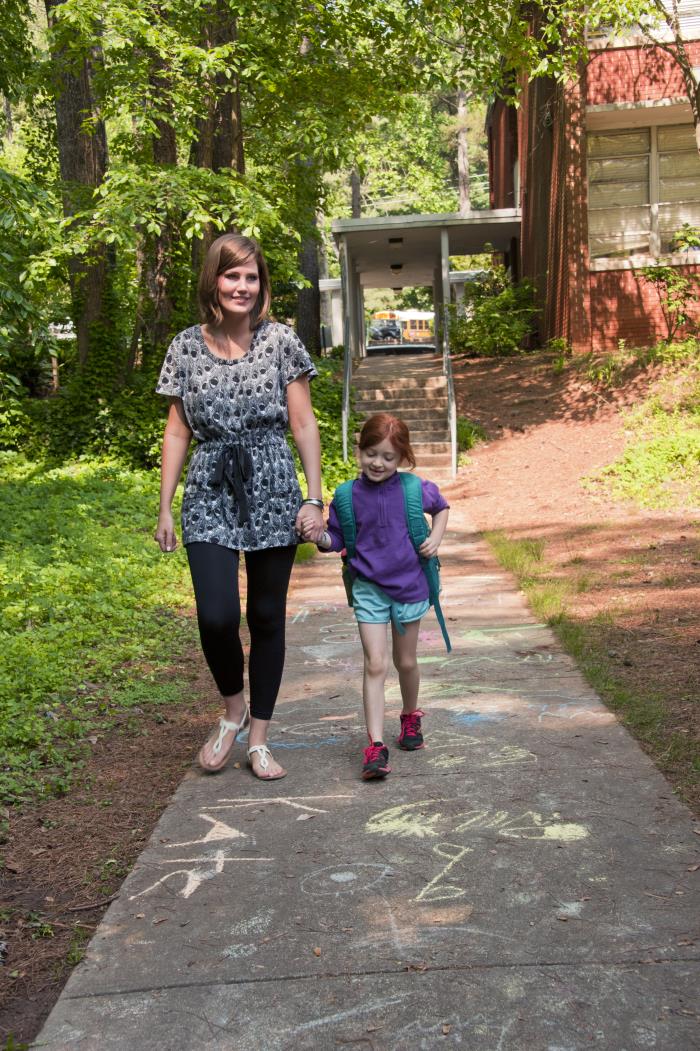 When our energy system is free from
stress and emotional blocks, we're better
parents, partners, and people.
Photo Credit: Amanda Mills

where in the energy body the emotional disturbance is felt, using the request "Where do you feel that emotion, please show me with your hands". Now, both the client and practitioner KNOW FOR A FACT where the injury or disturbance is located, and both people can then get on with dissolving the disturbance right away.
No special talents required: Every human being has the ability to tune into his or her energy body and use their healing hands of energy to open blocked channels, create Even Flow and achieve an Energized End State throughout their energy system. The client works directly with energy and feels the changes in the energy body in real time.
No hierarchy: The client and practitioner work together as a team to dissolve energy disturbances and re-establish Even Flow, that natural state of the energy body when disturbances and repaired. There is continuous team feedback throughout the session so both people are working with what is really happening each moment. This is called "The Client - Practitioner Dance".
No need to talk about traumas, memories, or "what it all means": The problem is an energy disturbance, nothing more. We focus on that energy disturbance and, literally, have it "Soften and flow" to heal that disturbance. There is never a need to talk ABOUT issues or otherwise need to rehash stories or dredge up painful memories.
No need to study charts, chakras, or memorize tapping points: With EmoTrance, we identify where the energy needs to flow automatically. This EmoTrance process aligns with the energy body's natural process of self-healing.
EmoTrance is not just for energy healing: It's also about opening your energy system to receive energy nourishment from the environment, nature, people, art, animals, and more. Everything has energy to give. You need only learn how to open yourself to the energy gifts waiting to nourish, refresh, and renew your energy system. These energies feel fabulous and there is an unlimited supply for the asking!
EmoTrance, once learned, is a LIFE SKILL: Working with your own energy system to assure open, easy Even Flow allows you handle emotions in an entirely new and powerful way. You can choose in any moment to tap into natural energy flows of joy, well-being, and success.
What You Learn in Your 2-Day EmoTrance Class
During day 1 of your EmoTrance class you will:
Learn the EmoTrance principles and how to apply them in daily life
Create and apply Innocent Energy to dissolve stress and unwanted emotions
Understand the relationship between energy, emotions, and physical sensations
Learn the Basic EmoTrance technique
Apply EmoTrance to release energy blocks and open your energy channels
Create and apply Positive Energy Forms to open your energy body to the magic of Even Flow, that state of optimum energy and well-being
Connect to your Sixth Sense and enhanced intuition for greater insights and wisdom
Discover and dissolve energetic blocks for money, success, and joy
Learn how to apply EmoTrance to visions, dreams and goals
Experience and apply the power of Energy Dancing to create exhilarating energized end states
Day 2: Working With Clients:
Understand and experience the EmoTrance Client - Practitioner dance
Discover the Creative Template and how to apply it with your clients
Learn the exact words and phrases that will motivate and encourage your client - and yourself - every time
Recognize and manage Energy Shields
Learn to conduct EmoTrance sessions by phone or video
Learn to integrate EmoTrance with other methods such as Reiki, Quantum-Touch, and EFT
Discover how to incorporate EmoTrance into specialized coaching or training such as aromatherapy, crystals, Law of Attraction, and more
As part of this training, you receive:
The

EmoTrance Practitioner qualification

through the Guild of Energists (GofE)
2-days of high-quality

experiential learning
Supervised practice to ensure each and every technique is properly understood and applied
Certificate attesting to your Certified EmoTrance Practitioner qualification
1-year professional membership in the GofE ($90 value)
Discounts and other special incentives for GofE members
Practitioner profile listing on the AMT website
Stephen Carter, MA,
Licensed Trainer of Meridian and Energy Therapies for the Guild of Energists (GofE); Certified EmoTrance Practitioner,
EFT Master Practitioner, and Positive EFT Practitioner through the GofE; Certified Thought Field Therapy (TFT) Diagnostic Level Practitioner; Certified NLP Master Practitioner; Hypnotist with specialized training in Ericksonian Hypnosis through the International Certification Board of Clinical Hypnotherapy (ICBCH).
Online training registration is $367 and can be completed by credit card or PayPal through For other registration options, call 804-677-6772 or email CarterMethod@gmail.com for details.
Blessings, light, and love,
Steve
Stephen Carter
CEO, Stress Solutions, LLC
P.S. As a special benefit, each attendee will receive a 1-hour EmoTrance or coaching business building session in person, by phone, or by video. This is a $97 value. You also receive hundreds of dollars worth of resources as part of your Guild of Energists membership!